Women's Health
is More Than Just a Footnote
At FemInnovation, we're dedicated to fostering collaboration and connections among key women's health stakeholders. Whether you're a startup founder, clinician, scientist, researcher, patient advocate, healthcare organization, or industry vendor, our cutting-edge platform and programs offer something for everyone. Check out some of our key offerings below!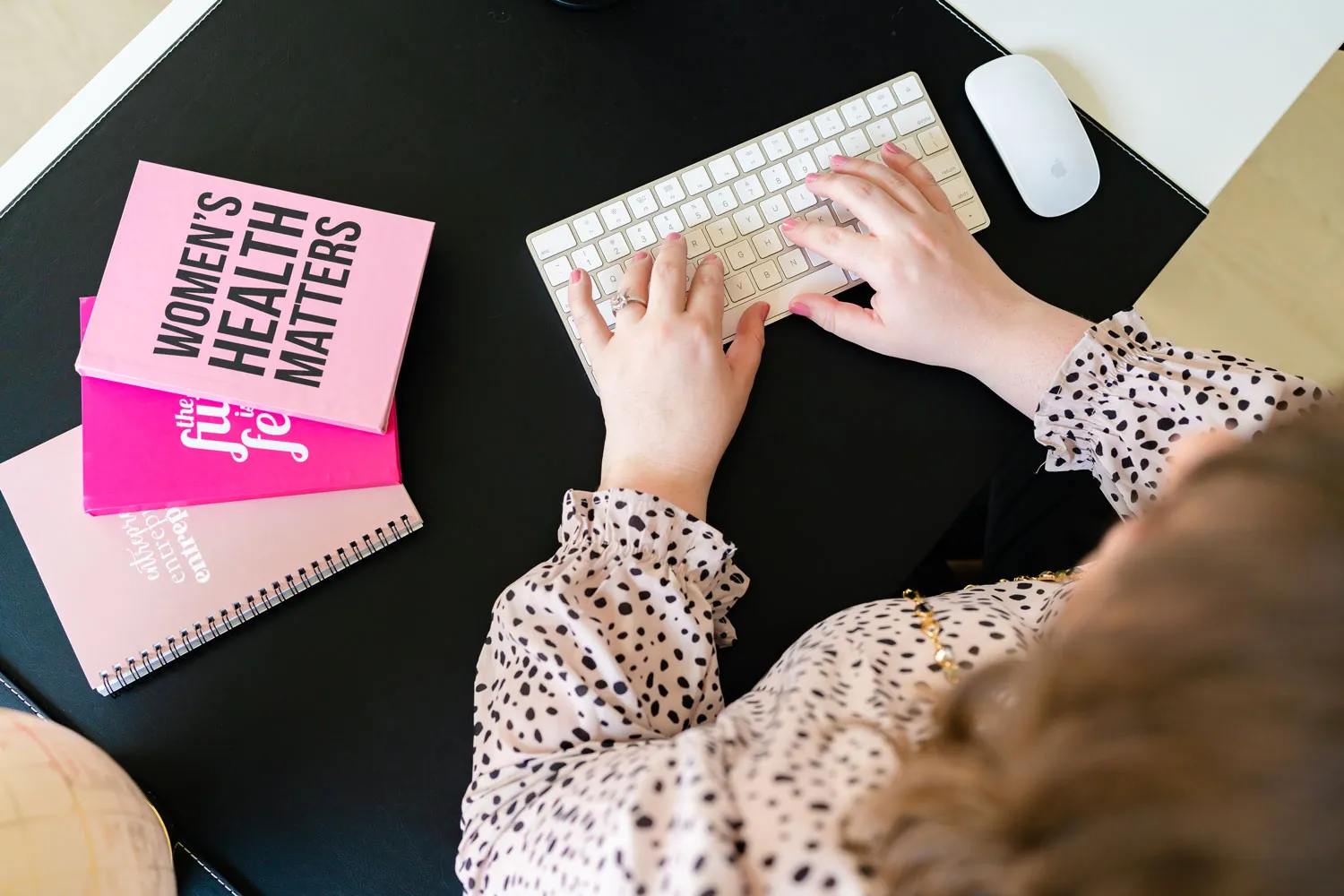 Join the femtech community on the FemInnovator Platform! Connect and network with founders, clinicians, researchers, investors, and women's health advocates while gaining access to expertly created resources that teach you how to build and scale a femtech company. If you're a clinician or scientist, use the FemInnovator Platform to find your next advisory or C-Suite level position. Looking to connect with investors? Access specially developed investor videos to learn what each investment firm is looking for prior to pitching. Learn more and sign up for the FemInnovator Platform here.
FemInnovator Strategy Program
Connect with some of the founding members of FemInnovation to create or vet your business, legal, and partnership strategies. Over the course of 5 weeks, you'll work to strengthen your market position through actionable insights and strategy improvements. This 1:1 service allows you to get the personal attention your company deserves. Learn more about the FemInnovator Strategy Program here.
Are you an advocate for women's health who wants to make sure your voice is heard? Do you want to educate startup founders about the patient experience or provide key insights on emerging products and devices? If so, sign up to be a member of the Patient Advocacy Council! Startups use the Patient Advocacy Council to request Patient Roundtables and get their new products reviewed prior to launch. Learn more about becoming a member of the Patient Advocacy Council here.
Femtech Medical Consultant Certificate
In this one-of-a-kind program, clinicians gain comprehensive and in-depth training to work as advisors and officers in emerging femtechstartups. Clinicians receive specialized training on the femtech industry and gain fundamental skillsets to work in the fast-paced startup environment while adding substantial value. Join our virtual or in-person certificate programs today!
Healthcare Partnership Program
Find your next partnership opportunity with our tailored and customizable partnership programs. If you're a healthcare organization looking to integrate women's health or femtech solutions into your business or care plans, we'll help you find companies matching your requirements and coordinate pitch opportunities. We'll even help you weigh the pros and cons of potential partnership opportunities. We offer these same services for healthcare organizations looking to find or fulfill grant opportunities. Learn more about our partnership programs here!